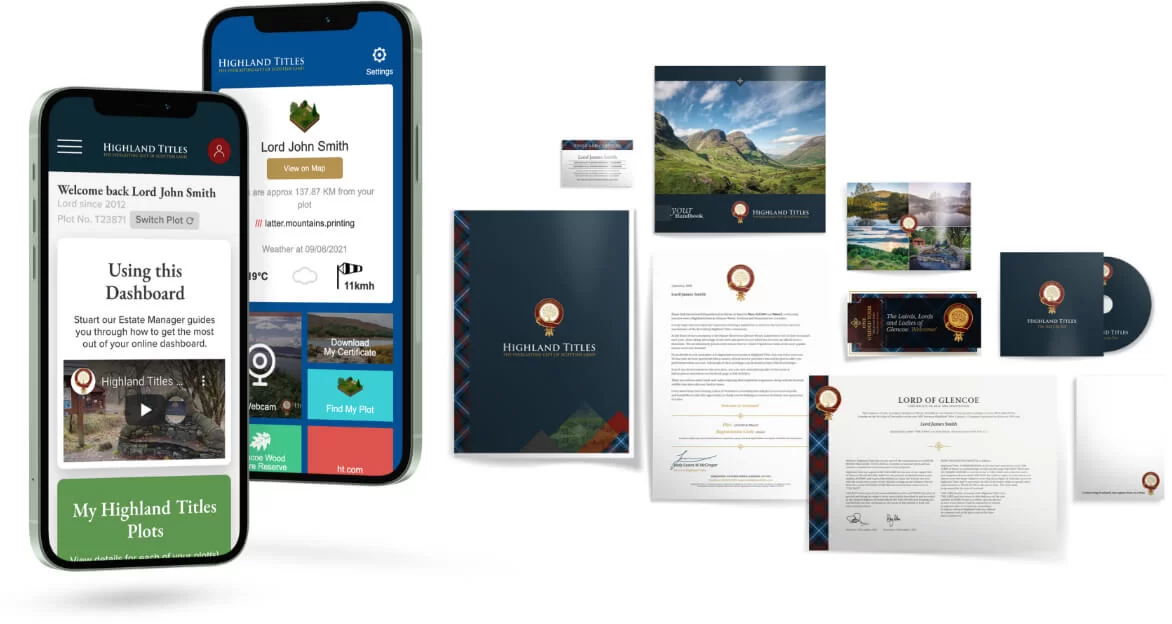 Becoming a Laird, Lord or Lady of Glencoe* couldn't be simpler!
All you have to do is:


Choose your plot of land
Fill in your information and purchase your plot
You can be now referred to as a Lord, Lady or Laird of Glencoe!
Don't forget to use the code SCOTLAND when checking out to receive a 10% discount.

Sign up to our newsletter for adorable updates on what's happening in our nature reserve (animal lovers, this is for you), as well as the latest info on all offers and discounts.
Highland Titles needs the contact information you provide to us to contact you about our products and services. You may unsubscribe from these communications at any time. For information on how to unsubscribe, as well as our privacy practices and commitment to protecting your privacy, please review our Privacy Policy.
Take a look at our two nature reserves, both located in the Scottish Highlands, visited by thousands and dedicated to the preservation of animals.
Find out why Conservation in Scotland is so important to us, and how we do our bit in ensuring the country's rich wildlife continues to thrive.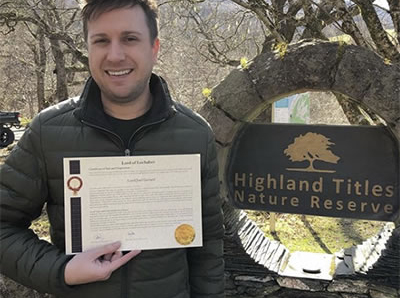 Question on your mind? Take a look at this page to see some the most common questions asked by our Lords, Ladies and Lairds answered.